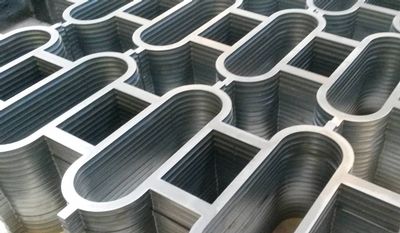 SPEED AND PRODUCTIVITY
Always in pace with technological advances, the OXYMETAL Group began to focus its development on laser cutting in the early 1990s, combining power and precision.
Today, with more than 25 laser machines spread over our production sites in France, our fibre lasers supplement our know-how in CO2 laser cutting, offering speed of execution and high productivity for your stainless steel and aluminium projects.
SPECIFICS
Nitrogen cutting, to avoid oxidisation and carbon deposits on steel, stainless steel and aluminium
Cutting in high-speed mode under nitrogen or air for greater performance up to 3mm
Precision: +/-0.1mm
APPLICATIONS
Types of materials: Steel, stainless steel, aluminium, bronze, copper, brass, electrical steel...
Thickness: Steel, stainless steel and aluminium of 0.5 to 25mm, bronze/copper/brass of 0.5mm to 10mm
Geometric tolerances: According to the standard NF EN ISO 9013
EQUIPMENT
Machine capacities: Width up to 1,500mm / Length up to 3,000mm
We guarantee complete control of the process, from supply of the raw material to final inspection of the product and its dispatch with appropriate logistics (stock management, Kanban, JAT, etc.).